I love how we can take anything, make it into a baby size, and the world goes wild and buys it like it will never be sold again. This is how I feel about baby moccasins. I can't get enough of them.
When Cogley was born I wanted to buy him a bagillion pairs in all different colors and designs. One day I was surfing the instagram feeds and came across
Stitches and Soles
! She makes the cutest moccs and she was having a giveaway. I entered. And WON for the first time ever. I chose the gun metal metallic leather baby moccasins for Cogley and they came in the mail the other day.
I. Adore. Them.
I chose a few sizes up so that Cogley would be more than a blob when wearing them.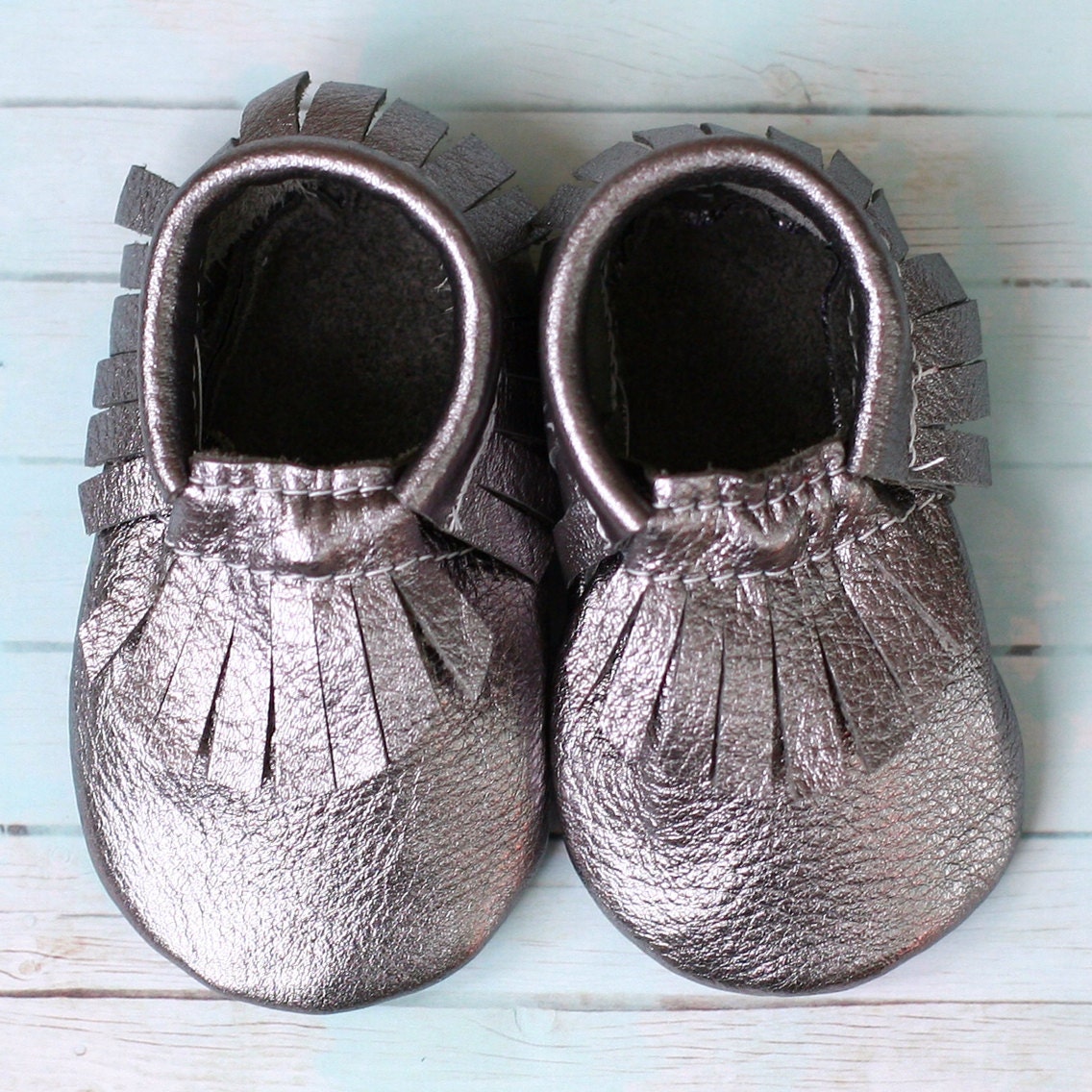 Enjoy and God Bless!